Crypto + Impact =
Extremely Good
Join the EG Community and unlock a world of rewards, with built-in buybacks from a suite of products and massive charitable impact.
Buy on EGTrade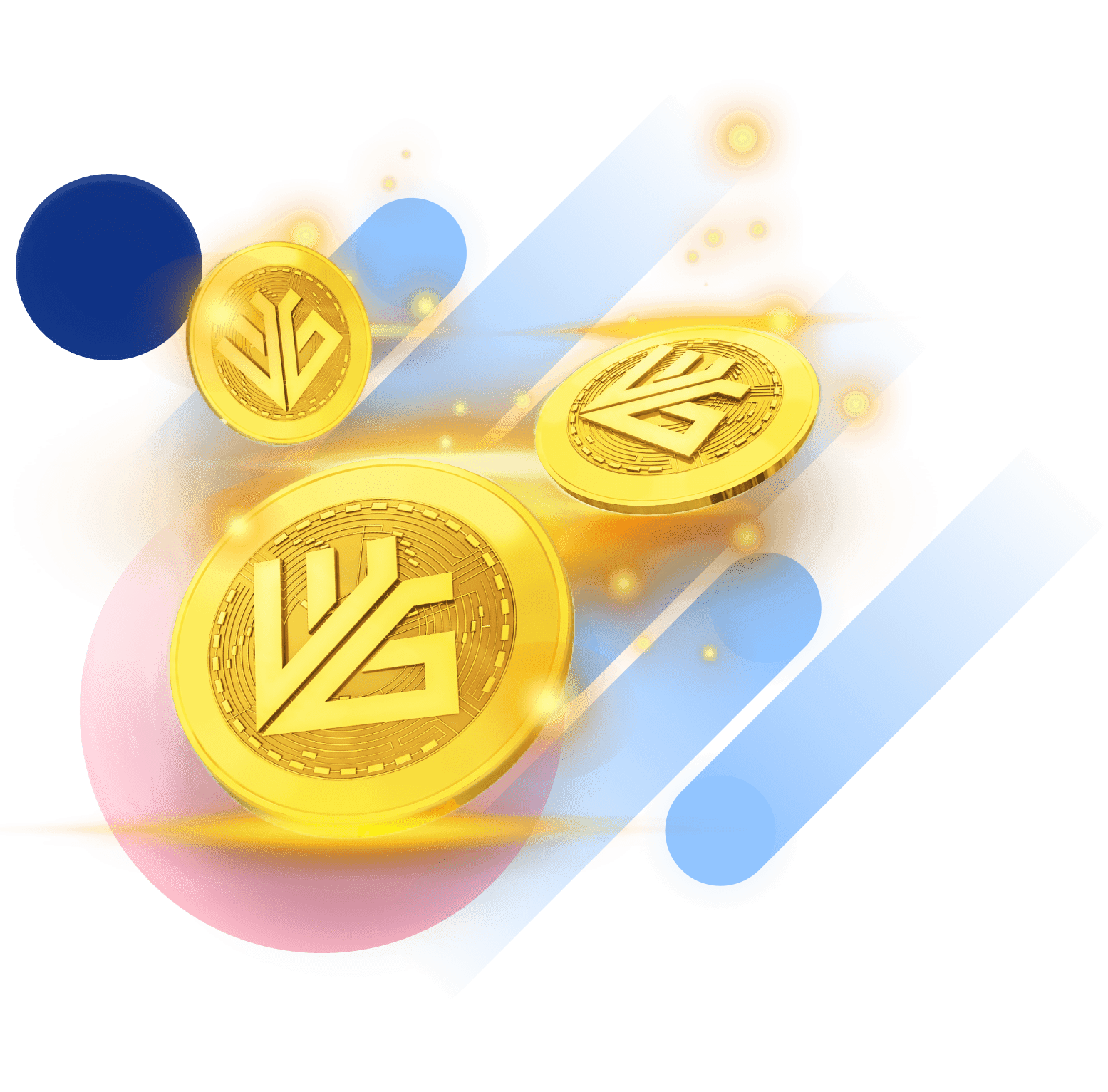 | Exchange | Type | Buy/Sell Fee |
| --- | --- | --- |
| | DEX | 5% |
| | DEX | 5% |
| | DEX | 5% |
| | CEX | 0% |
EG Token Information
Blockchain
Binance Smart Chain
Trading Tax
5% Buy, 5% Sell, 0% Transfer
EG Token Features
No Lopsided Liquidity
Adding Funds to a liquidity pool using Auto Buy Backs and SwapAndLiquify doesn't work if it's one sided. To support these lopsided liquidity dumps, these features also used the community to pay for the gas by piggy backing on their Buy/Sell transactions. This destroys the value of the token in the same way as big sell-offs do. We don't do that.
No Centralized LP Token Holding
Devs on many projects keep hold of the LP Tokens to withdraw liquidity at a later date to private wallets. Eg V2 has locked majority of its liquidity and all details are made available to the public. The process of adding new liquidity and removing liquidity is done transparently.
No Secrets
EG is a community run token where community working groups control all aspects of the project. Anyone is able to contribute to the success of the project and can also get rewarded for it. A pool of 5% of Token Supply is set aside for Community Development (Prizes, Rewards, Promotions etc), 2.9% of supply is reserved for Marketing and a further 3% reserved for providing cross-chain liquidity to other blockchains in future. Details of all wallets and token holders is made available publicly for all to see.
No Reflections
Reflections as a way of generating "passive income" is a concept which is slowly going out of fashion. It needs high token taxes to support the reflections model as well as continuous high token volume to be effective long term. Reflections are also not supported by many major exchanges which is also a drawback. EG V2 lowers the tax on Buy and Sell to support community driven initiatives, removes the tax on transfers, gets rid of reflections and also stops the auto burn.
Open Source
The long term aim for new features is to make it publicly accessible so anyone can see, modify and distribute the code as they see fit. This will attract a wider talent pool to the project. We encourage any developer interested in creating software, widgets, charts or adding utility to the token to reach out to the team.
No Auto Burns
The token supply is fixed at 6 Billion. There will be no Auto Burns but manual buybacks & token burns will be done as per market conditions.
EG Token Utility
30% HeadsTails revenue
funds EG Token buyback & social impact
100% Salesforce Exchange fees
funds EG Token buyback
10% EG Blockchain Agency revenue
funds EG Token buyback
100% Burn Party revenue
funds EG Token buyback
1% total EG Token volume
funds social impact
0.02% EGSwap Volume
funds EG Token buyback
How It Works
The EG Smart Contract Accumulates a 5% fee from every Buy & a 5% fee from every Sell transaction. No fee is collected from transfers.
This 10% fee is distributed to the following 5 wallets, which have been configured in the smart contract.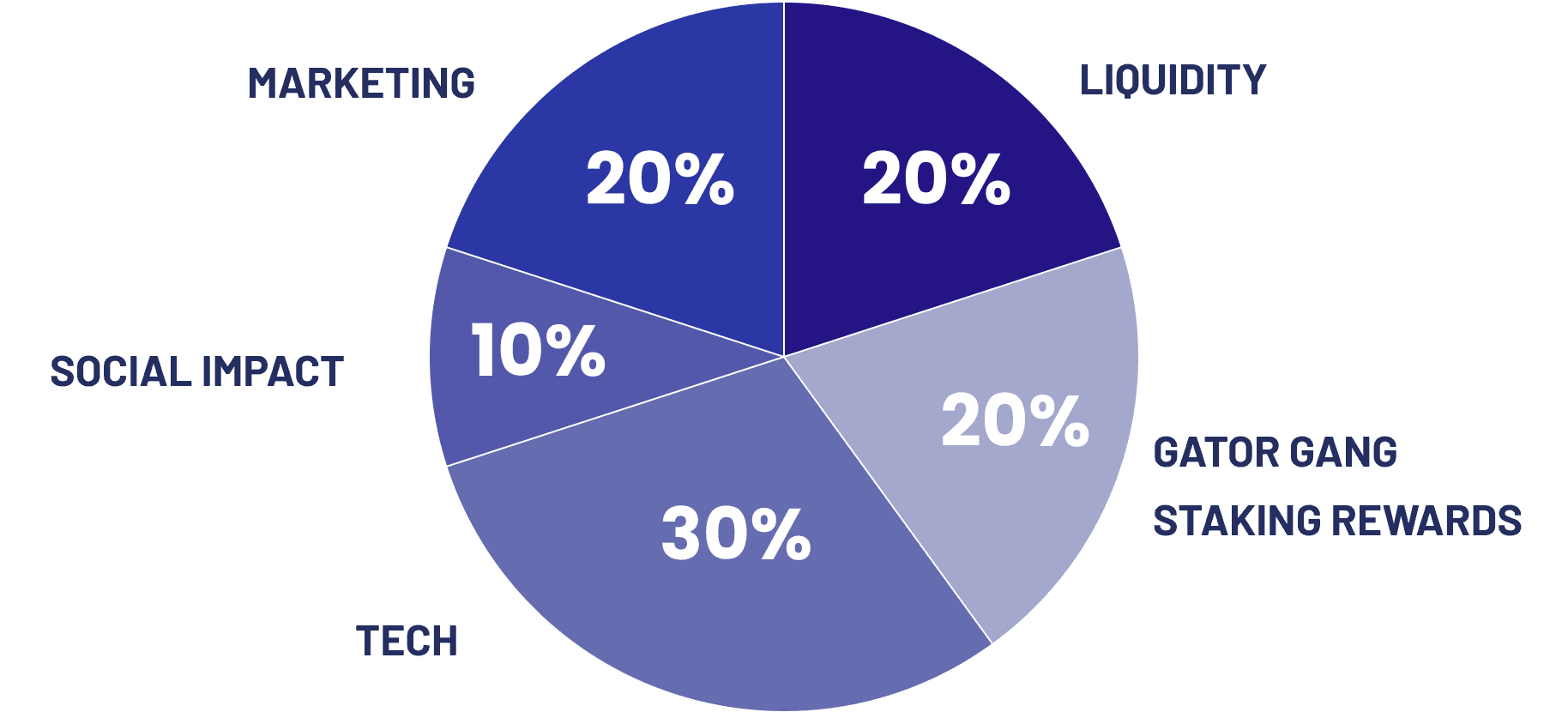 0x Addresses & Official Links
Community Governed Wallets