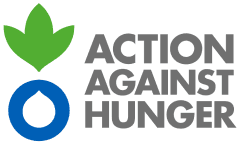 SDG #2: ZERO HUNGER
End hunger, achieve food security, improve nutrition and agriculture.
Overview
EG News Links
Media
About
As the world's hunger specialist, Action Against Hunger leads the global movement to end deadly hunger within our lifetimes. For more than 40 years, our teams have been on the front lines, treating and preventing malnutrition across more than 45 countries.
We save the lives of children and their families. We are there for them before and after disaster strikes. We enable people to provide for themselves, see their children grow up strong, and for whole communities to prosper. We constantly search for more effective solutions, while sharing our knowledge and expertise with the world. We push for long-term change.
Together, we're creating a better way to deal with hunger. For everyone. For good.